AILERON CENTER FOR ENTREPRENEURIAL EDUCATION: TIPP CITY, OH
CLIENT:
Aileron Center for Entrepreneurial Education
ARCHITECT:
Lee H. Skolnick Architecture + Design Partnership
SERVICES:
The Clarient Group provided AV and IT design services for the entire project, including the development of presentations and interactive media elements (screens and kiosks) throughout the facility.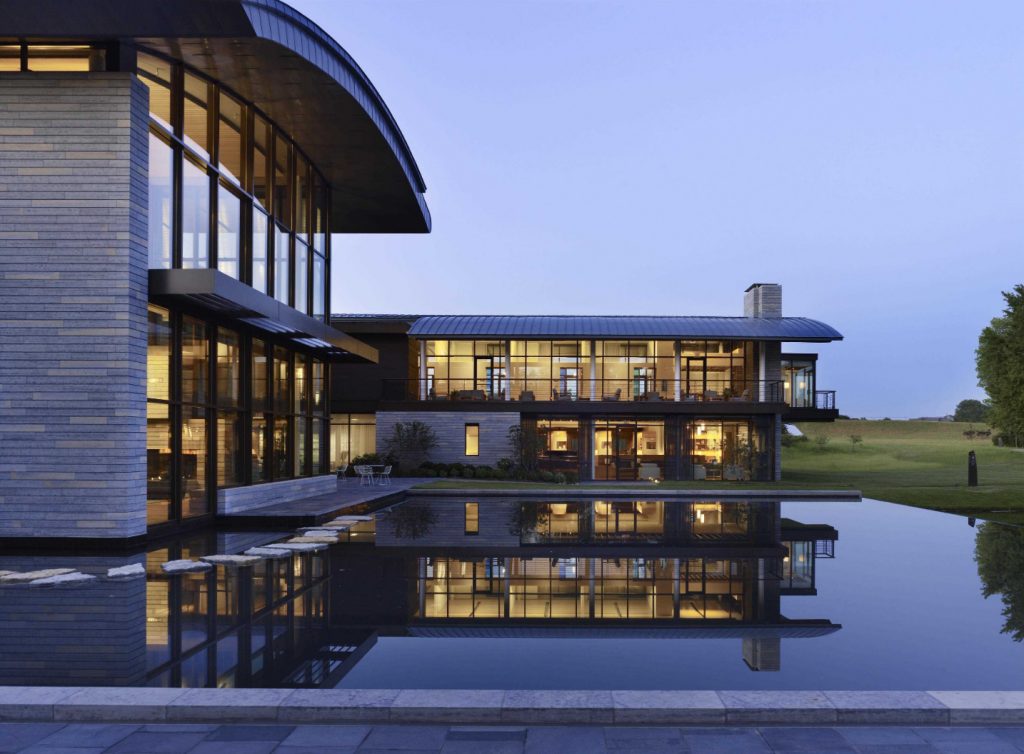 Aileron's campus is a unique destination and learning center envisioned based on a series of concepts inspired by Aileron's philosophy for regional entrepreneurs, small business owners, and non-profits.
As a "physical manifestation of Aileron's mission," the site located just outside Dayton, Ohio features a 60,000 sq. ft. building, surrounded by 114 acres comprised of woodlands, fields, wetlands, rock outcroppings,
a ravine, a waterfall, a 3.2 acre pond, and a small island and reflecting pool adjacent to the building.
     Photo/Image Credits:
©
 Alan Karchmer