SERVICES:
The Clarient Group has provided AV, IT, Network, Voice, WiFi, Technology Project Management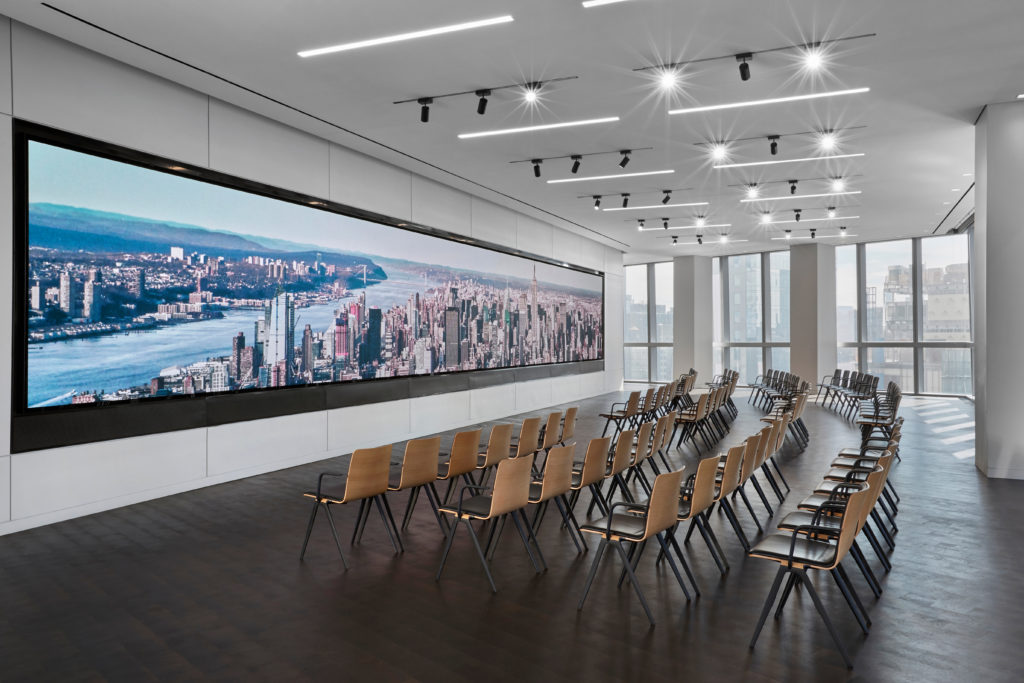 Coach is a leading design house of luxury accessories and lifestyles collections. To support the design of their new 600,000 square foot corporate headquarters in the Hudson Yards development on the Far West Side of Manhattan, The Clarient Group provided audiovisual, structured cabling, network, voice, and wireless (Wi-Fi) design services. 
The systems helped to reinforce Coach's collective and community-focused culture and the building has become a showcase for their brand. Featured AV systems include those in their Heritage Room and in the building's lobby.
  Photo/Image Credits: 
 STUDIOS Architecture, Photography © Garrett Rowland