COMMUNITY RESIDENTIAL RESOURCE CENTER
Education and Employment Training
SERVICES:
The Clarient Group has provided IT, Audiovisual, and Security Design Services.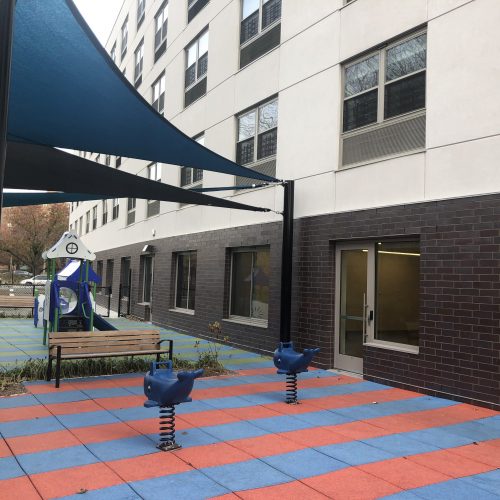 This is a project on which TCG is providing IT, AV and Security Systems services for the modernization of this building. Homes for the Homeless' (HFH's) goal is to provide homeless families with the opportunities and support necessary to move out of shelters and live independently. With a family-based, child-centered, education focused approach, HFH has a variety of educational and community programs for children and adults, in addition to providing housing and food service facilities.
The 78,000 sq. ft. building is a 100-unit residential community resource center that houses an early childhood center, along with culinary education and employment training projects. TCG's approach to this project is to design a solid technological foundation that will support the overall mission for the facility.