PRIVATE RESIDENCE WESTCHESTER
Integrated Systems Smart House
SERVICES:
The Clarient Group has provided IT, Audiovisual, Network, Voice, Wireless, and Security Design Services; Integrated Building Technology Services; and Technology Project Management Services.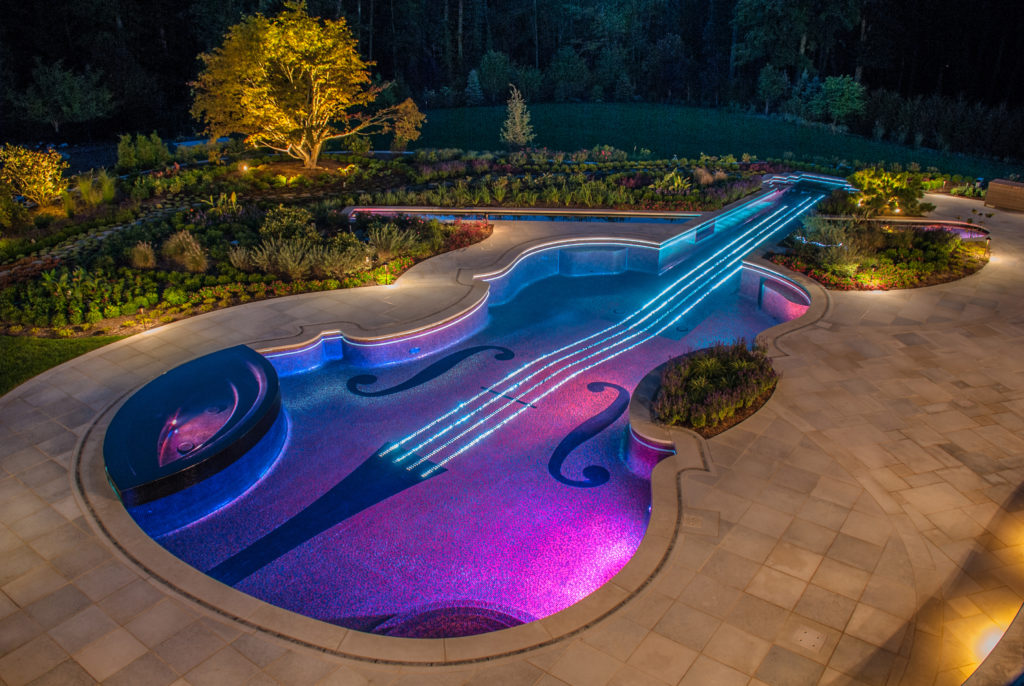 The Clarient Group designed this house to become a true "smart residence." A significant number of systems connect, communicate and collaborate, based on rules the client establishes and customizes. Because of the complex requirements, the client also utilized TCG's technology implementation services to coordinate contractors' installation of the technology systems.
The residence's technology centers around a network as the core root, with large branches for databases, internet connectivity configurations and devices, security, controls and a building management system—each of which has numerous sub-branches. The iconic and much-publicized violin-shaped pool includes 5,600 lights.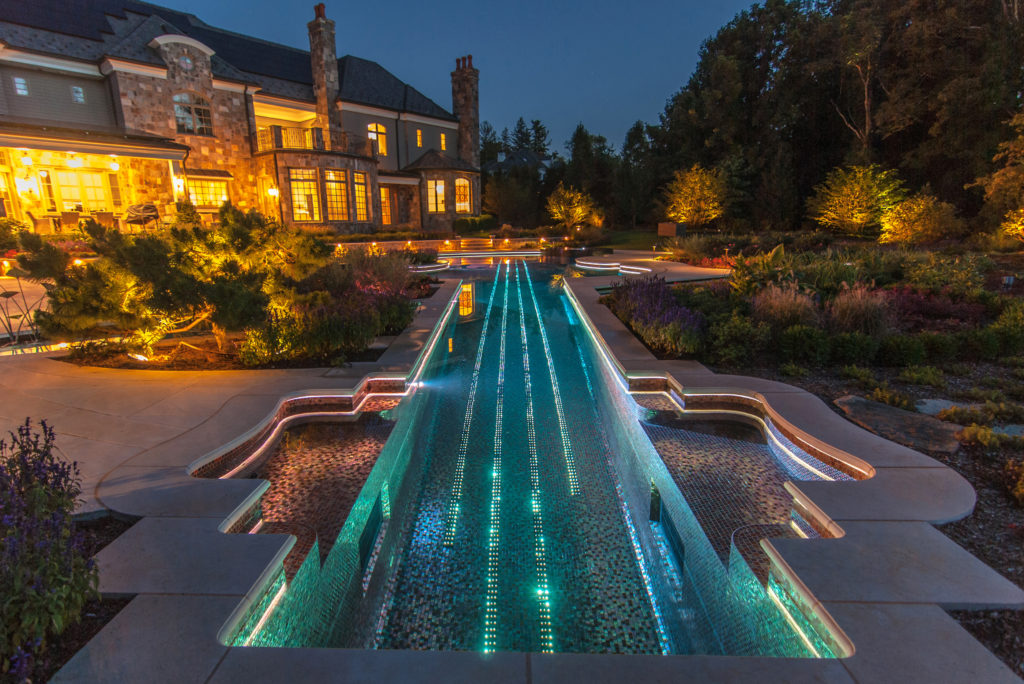 Photo/Image Credits: 
   Courtesy of Cipriano Landscape Design