TROUTMAN SANDERS: ATLANTA
3rd largest law firm in Atlanta
CLIENT:
Waveguide, LLC for Troutman Sanders
ARCHITECT:
IA Interior Architects
SERVICES:
The Clarient Group security systems design services for the project.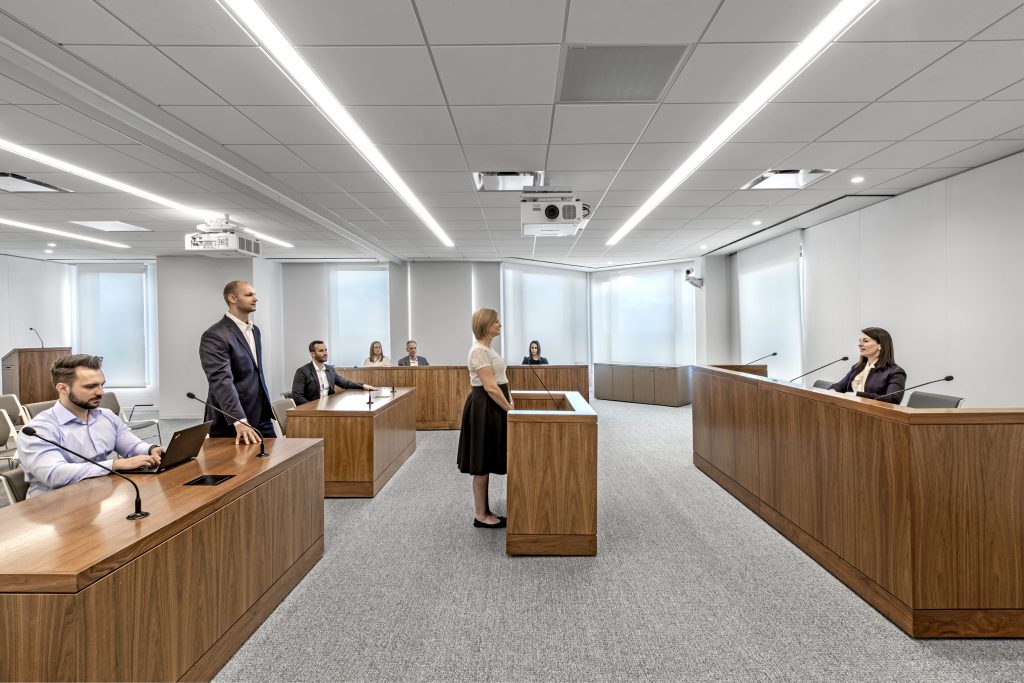 TCG provided Troutman Sanders with security design services for their new offices in downtown Atlanta.  They relocated this office to nine contiguous floors with an area of about 230,000 square feet in the same building they had occupied since the building opened. Among the facility's featured spaces are a mock courtroom, two multipurpose conference rooms, and social hubs on each floor.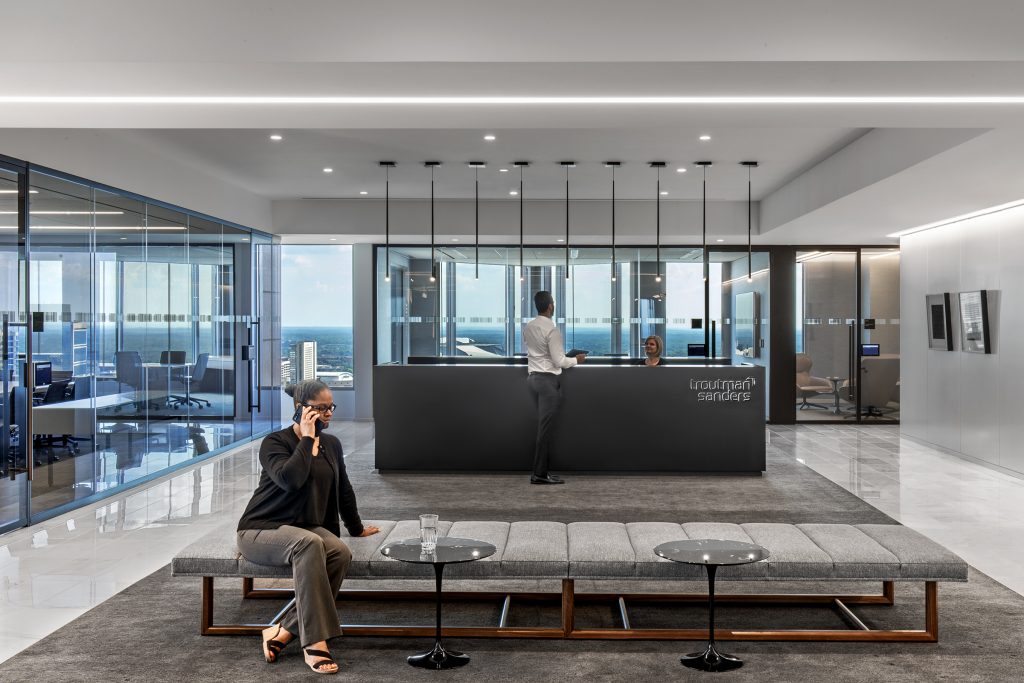 Photography: IA Interior Architects – Photographer: © Eric Laignel