F
irm provided a full range of technology and smart building services at this three-million square foot entertainment and retail development in New Jersey.
Scottsdale, AZ – November 2021. The Clarient Group (TCG), a leading smart building technology planning, design and consulting firm, will present American Dream project at the Smart Building Best Practices Showcase as part of the RealComm/iBcon 2021 conference in Scottsdale, Arizona. The showcase is an educational event where attendees can learn about prominent projects incorporating smart building technology face-to-face from professionals involved in the project. The Showcase will be held from 8 to 9:30 AM on Wednesday November 3rd on the Terrace of the Westland Kirkland Hotel.

American Dream (AD) is an entertainment/retail center comprising over 3 million square feet  with space for a world-class mix of retailers, food and beverage establishments, and entertainment venues including Nickelodeon Universe Theme Park; DreamWorks Waterpark –the largest indoor water park in North America; Big SNOW – an indoor ski hill; The Rink – a regulation NHL-size ice rink; the Dream Wheel; a SEA LIFE® Aquarium; and a LEGOLAND® Discovery Center.
TCG has been involved since the property's inception in 2004 and has provided a variety of services including master planning, design, and project management.  The technology systems integration was composed of a comprehensive list of 99 systems (many with 1200+ devices each).
TCG founder and CEO Charlie Buscarino noted that "…American Dream is an outstanding example of a project where master planning and infrastructure design resulted in a project that was able to adapt to changes in program and technology. Even when the Covid pandemic struck, the project was able to adapt and utilize its technology to support the reopening."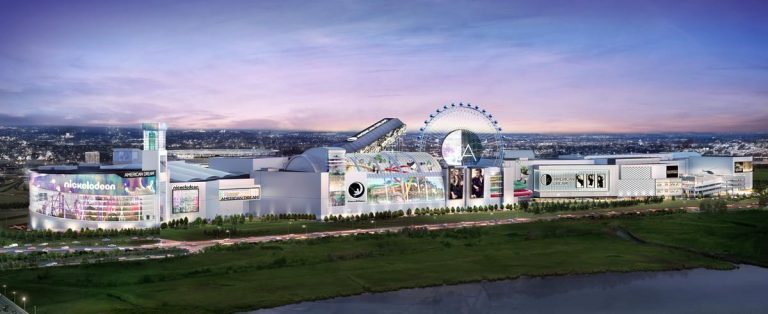 About The Clarient Group: The Clarient Group is a smart building technology consulting and design firm providing services including visioning and master planning, technology systems integration to the planning, design, and project management of major building technology systems.  The firm's focus is on developing technology solutions that improve building operations, reduce capital costs, generate revenue and enhance user experiences.  The firm's notable projects include the American Dream retail and entertainment development, Marriott Headquarters, Asurion Headquarters, TSX Broadway development, and Central Park Tower – the world's tallest residential building.  For more information, visit www.theclarientgroup.com.